Back
Teledentistry: Why this is vitally important to your dental practice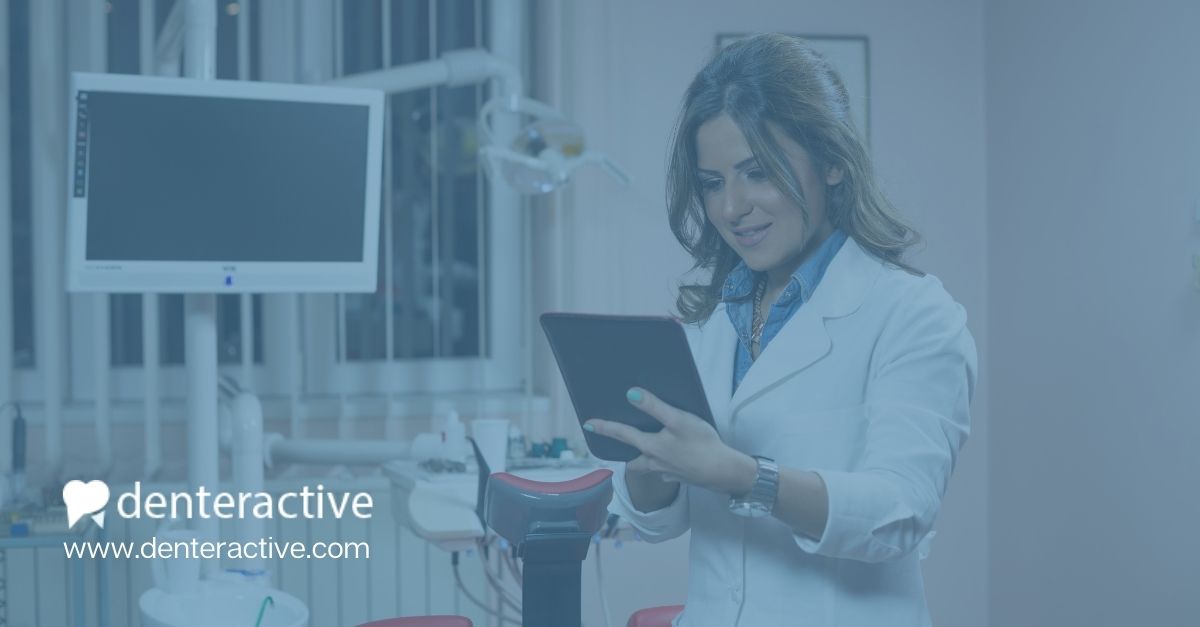 Teledentistry is quickly taking hold in modern dentistry today and its use is rapidly increasing. We feel it is important for you to understand and explore for your dental practice. It simply means using your available high tech resources of your smart phone/tablet and laptop/desktop to not only consult with your patients, but to also increase your value to them as their dentist. The features of teledentistry are many, such as:
Face-to-face consultation with your patients in the comfort and privacy of their home or office. With this feature, you can easily and quickly discuss their concerns or questions and diagnose and schedule as appropriate.
Full access to their files for your existing patients. This includes all x-rays, images and records.
Easily transfer files as needed.
More access to more patients with flexible hours.
Patients are able to schedule appointments online, via their phone/computer devices.
Reduced cost and time for your patients. No need for them to take time off work, drive to your office, and wait to see you. One click and they are face-to-face with you. This gives you quite a competitive edge to dentists not using this feature.
Greater patient retention as more and more patients are demanding this feature.
Increased number of new patients because:
7% of patients will switch their healthcare professional to one that uses video conferencing.
63% of the consumers have higher confidence with a diagnosis with a video call rather than an email or phone call.
64% of the patients are willing to talk to a doctor via video conferencing. That translates to 17 million patients waiting to switch if the doctor offers video conferencing.
Insurers are getting more on board with it due to patient demand. Many are including the service as an office visit, including Medicare.
As more and more consumers are turning to the convenience and affordability of high tech, anyone wishing to stay ahead in business owes it to themselves to find out more about this new and exciting trend in dentistry.
Though Skype and Google Hangouts, just to name a few, have been around for a long time, you need to be aware that they are not HIPAA compliant, so finding a program that is, is extremely important.
HIPAA's guidelines for video conferencing are:
End-to-end encryption.
Unique user ID's in order to verify and authenticate each user.
System logs off automatically after a pre-determined amount of time.
Audit controls that monitor who is accessing the system and information.
Authentication of who is using the system so it can't be traced back.
Breach notification which alerts users to an unauthorized access.
Information is not stored on any server, so information cannot be accessed or viewed.
Denteractive is a software company that meets all of HIPAA's requirements. They work solely for the dental field and are experts in the field of teledentistry. Helping you to grow your practice easily and efficiently is their sole purpose.